Instrumental Lessons
Instrumental Lessons

Music Department
Instrumental Lessons 2016-2017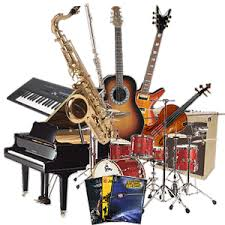 New Year 7 Music Scholarship Programme
If your son/daughter is starting in Year 7 at Park High School in September they can apply for a Music scholarship. We award two scholarships which includes: the 100% value of lessons on one instrument, including instrumental hire and examination fees for the five years they attend the School.
A single round of auditions will be held in early September. This means that some selection takes place at the application stage.
Application requirements:
A completed online application
A musical reference added to the application.
Please note we are only able to consider applications that are accompanied by both the application form and a reference.
Audition requirements:
Students should prepare a programme of no more than 10 minutes in length. This may either be presented solely on one instrument, or the time may be split to allow performances on two instruments,
Sight-reading on the student's first instrument, Aural tests.
There will be time for a short informal chat at the end of the audition. Students may bring their own accompanist if they wish or perform unaccompanied.
Any student accepting a scholarship will be expected to participate fully in the school's orchestras, choirs and chamber ensembles and to complement their practical activities with the academic study of Music to at least GCSE level. We look to our Music Scholars to lead by example in every respect - artistry, technique, commitment and punctuality. Music Scholars should be prepared to lead or direct a vocal or instrumental ensemble, perform solos and represent the school in Music Festivals and other events as appropriate. If this commitment is not upheld then the scholarship will be removed.
To apply for the Scholarship please: Click here
Please see the leaflet below and further documents for more details: