Students In Court
Students In Court
Students in court.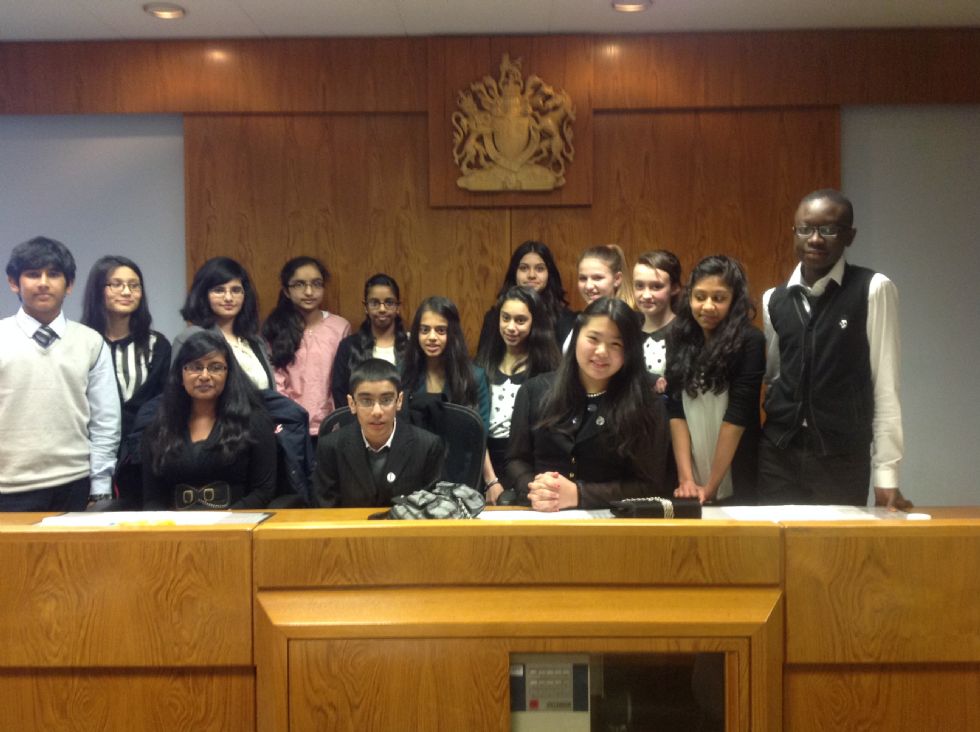 A group of Year 9 students prepared to attend Willesden Magistrates Court to represent Park High School in a national competition, organised by the Citizenship Foundation.
Was Jazz Henry guilty? Could she be sentenced and what would that sentence be? Where did the burden of proof lie? Is there reasonable doubt? Are the witnesses genuine and sincere?
Having assumed the necessary roles for the trial to proceed, our two teams: one for the Defence and the other for the Prosecution competed against seven other schools from Harrow, Brent and Barnet.
It was an exciting, informative and challenging day. Well done to all those that took part and in particular to Euan and to Krishna who were recognised as the best Usher and Legal Advisor, at court that day!
Emily and Anna wrote
"Overall it was a great experience where we learnt lots of new information about the law system in this country. We got to view real court cases in preparation for our trial. Playing all the different roles in the justice system meant we had to work collaboratively, since it is a team competition. Meeting professionals at the court gave us a real boost in confidence and a genuine feel for what being in a court is like. We competed against seven other schools and finished third despite winning both of our cases. We all worked really hard before and during the day."
Feedback from the magistrates included
"A well prepared and competent team. Well done."
"Well done team. You were very professional, convincing and well prepared."
"Very articulate and well thought through"