Theatre of Law
Theatre of Law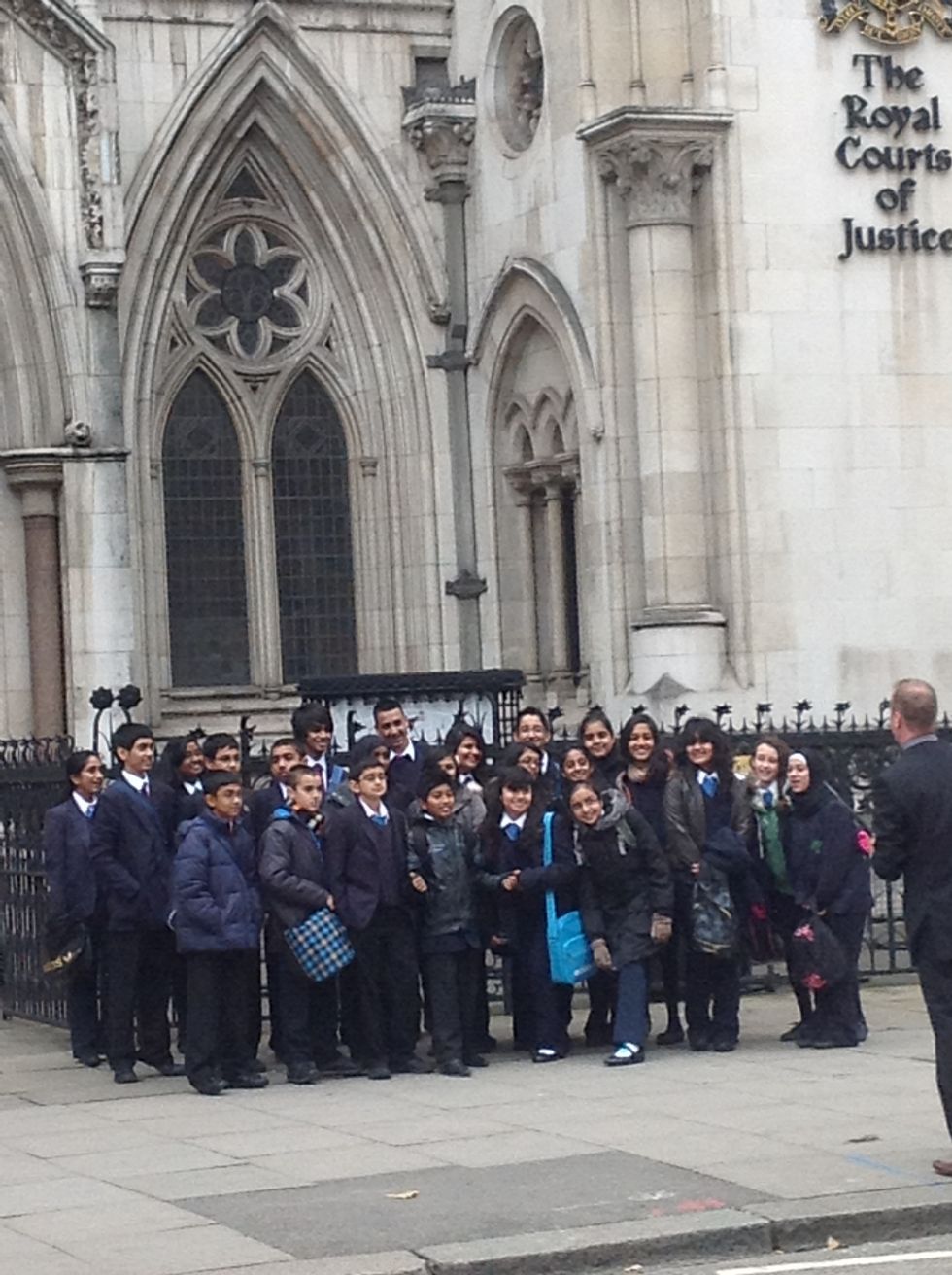 The National Centre for Citizenship and the Law facilitated a two day course for 24 Park High students in October 2012.
The first day involved working in school incorporating a great deal of information in relation to the courts system in England and in particular an introduction to knife crime, using a scenario to engage the students.
The second day involved the students attending the Royal Courts of Justice in London. An opportunity to learn about the fabulous history of this impressive building, a chance to sit in a genuine court room and role play a case was a fantastic experience for all present.
We hope to offer this again in the Summer of 2013. If you are in years 8 or 9 and would be keen to attend, please see Mr Darby.
Some student account of the day;
A train journey to Chancery Lane where our map reading skill were utilised to locate The Royal Courts of Justice started a fabulous day in London. We walked through live courtrooms to Court 39. We learnt about famous court cases, in particular the case of whether Jaffa Cakes were to be identified as biscuits or cakes, in the interest of tax regulations!
Aishah's account follows
On Monday 12th November I got the opportunity to be part of a 2 day course called Theatre of Law. The first day of the course involved a friendly and very knowledgeable lady called Joanna coming in to teach us about knife crime. I learnt a lot that day. It was fun and active as we were put into groups and did a lot of interactive games.
The second day included going to the Royal Courts of Justice in London. This was a brilliant opportunity as we got to see a grade 1 listed building and got to experience being in a real court room. The day was brilliant, full of fun activities and finding out about the history of the building and the different roles that people have that work there. My favourite part was at the end when we acted out a court case in the court room. I was the social worker which I really enjoyed being. I had to stand in the witness stand and I was questioned by the defence lawyer. I really enjoyed the course and believe it's an opportunity not to be missed.
Taher Noor (year 9) continues the account
We then toured through the courtrooms passing the famous coat hanger statue of Lord Woulfe and other historical figures in the courts.
Returning to Court 39, whilst passing Court 11 famous for dealing with disputes at sea, we re-enacted a court case with our two characters 'Jason and Max.' Our scenario involved two young men who had been involved in a stabbing. Students took on the role of magistrates, lawyers as well as the accused. We had to decide on a sentence where different groups needed choose a sentence and justify their reasons. In the end our characters were sentenced to a year in an offenders institute.
Afterwards we had taken a quick survey, describing our experiences and returned home.