Buddy
Buddy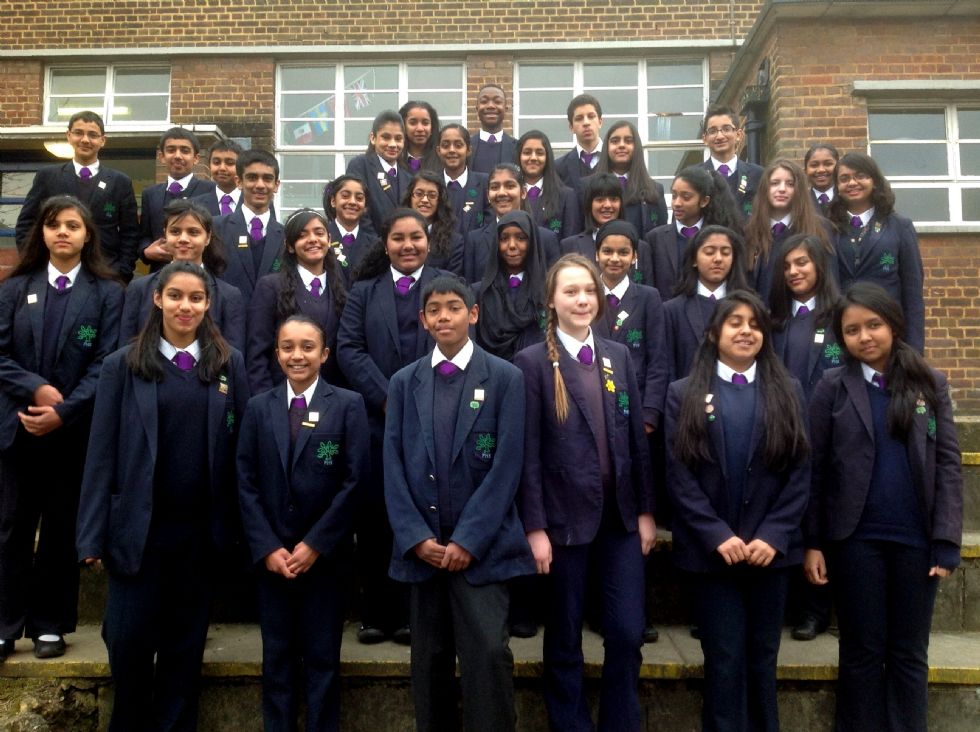 Our Year 9 students are invited to apply to become a Buddy. This vital role ensures that in every year 7 tutor group, three or four year 9 students are available on a weekly basis to support the younger students. They receive training in a number of areas such as reading, mentoring, anti bullying and in communication skills too.
Our Buddies support year 7 tutors and students alike throughout the year providing a friendly and supportive offer. In return they develop a range of inter personal skills as well as enhanced responsibility.
We value our Buddies highly and recognise the outstanding contribution they make to ensure Park High School is a friendly and supportive school.
As a buddy we are there to be a friend and someone to rely on but also a mentor, however, we also help with hand writing and reading.
My role of buddy is to listen to the tutees, read and help them if they get something wrong whilst reading. We are also there for them, if they are being bullied, or have an issue. The role of a buddy allows me to be more independent and helps me to give advice to others.
I'm an anti-bullying buddy and I am connected to one year 7 class. I help students who are being bullied or even if they have a problem. By having this role I am able to improve my problem solving and other skills. I like being a buddy.
Being a buddy is a very rewarding experience. From the end of last year only a select few were chosen to be buddies to now where I am a reading buddy/mentor to a year 7 class. I have learnt how to help others and watch them grow as a class and as people.
Out of this I get confidence to talk to people and people skills. I get to meet new people and it is fun to help children.
You have to be committed to being a buddy. You have to always be helpful and be willing to give up your time for others. You have to care about helping others and doing what you have to do to help teachers and students. If you're a buddy you learn a lot from teachers as well as the students. You also get a lot of experience for social skills.
As a buddy I am able to build my confidence whilst interacting with the students. To be honest I also get more friends because not only do I support them but I am also there to talk about anything. Being a buddy has given me the opportunities to interact more with the younger students and help them through some experiences I have been through.