Year 7
Year 7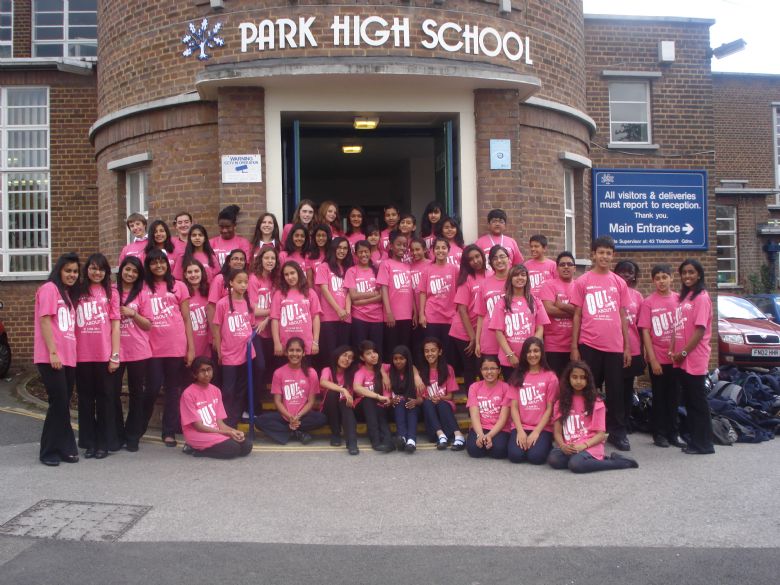 Autumn 1
Based on vocal experimental music. Vocal sounds that express your personality. This scheme is aimed at developing confidence through using your voice by exploring vocal techniques stylistic in the 1960s in a creative and imaginative way. Students develop their collaborative performing skills. Vocal sounds are taken from the individual. Sounds that express themselves to create a graphic score.
Autumn 2
Garage Band.
An introduction to Music technology. Students will learn how to create their own dance music tracks using Garage Band. Students will develop their rhythmical and musical arrangement skills to choose basic loops to create different dance music styles.
Spring 1
BBC Music – Ten Pieces. 'Get Creative with Classical Music'
Students will be learning about ten classical pieces of music. They will learn about important composers from the Baroque, Classical and Romantic eras. Students will engage in performing these pieces and completing a collaborative group presentation and performance.
Spring 2
The Underground Project - This scheme of learning is designed to examine and explore words and music using conventional notation. Students will learn to use their voice alongside tuned/ untuned percussion. They will start to learn how to control rhythmic elements, pitch, dynamics, tempo and timbre. They will develop their collaborative skills by rehearsing and practising in groups.
Summer 1
Ukulele School
An introduction to how to play the ukulele. How to play simple chords and understand the basic harmony that supports melodies.
Students will learn the four chord song, a mash up of popular songs using the four simple chords learnt in the introduction lessons. Students will be encouraged to purchase their own ukulele's and join the ukulele orchestra extracurricular lunchtime club for year 7.
Summer 2
Rap
Development of Rap Music 1970 – present Explores topical social/cultural issues
This is a scheme of learning designed to develop collaborative and individual composition and performance skills. It builds upon their knowledge and understanding the musical style Rap and techniques through practical class workshops and appropriate listening material and visual stimuli. This scheme of learning lasts a term.