National Day of Reflection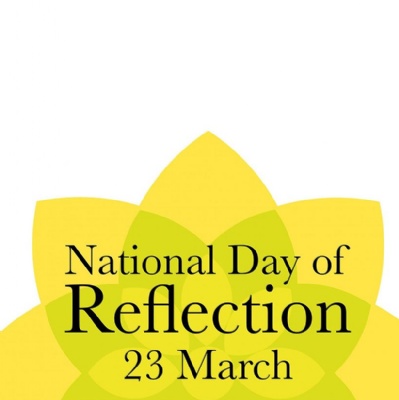 National Day of Reflection 23 March 2021, which marks the one year anniversary since the UK officially went into lockdown. Monday 23 March 2020 was the date from which Boris Johnson announced to the country, people 'must' stay at home and non-essential businesses must close.
The country will share a minute's silence at midday and a national doorstep vigil, at 8pm, to pay respects to those who have died and all those affected by the coronavirus pandemic. Park High School will hold a 2 minutes silence at 11am to pause, reflect and shine a light in memory of those who have died in the pandemic.
Harrow council will host an online commemoration page where those who have been affected by Covid-19 can post messages and pictures about loved ones, friends or colleagues whom they have lost during the pandemic. The Civic Centre, in Harrow, will also be lit up at 8pm in memory of those who have lost their lives.
In the past 12 months, 674 Harrow residents have died from Covid. That's 674 lives tragically lost - family members who have still not been able to mourn and who are struggling to come to terms with their grief.
https://www.harrow.gov.uk/news/article/10897/coronavirus-day-of-reflection-to-be-held-in-harrow
The commemoration is organised by the end-of-life charity Marie Curie which estimates more than six million people have been bereaved since the coronavirus pandemic began.