E-Learning
What is E-Learning? It is learning conducted via electronic media, typically on the Internet.
Successful e-learning depends on the self-motivation of individuals to study effectively.
If you are experiencing any e-learning related issues please email:
e-learning@parkhighstanmore.org.uk
If you have any other worries or concerns please email:
pupilwellbeing@parkhighstanmore.org.uk
SharePoint
SharePoint is our virtual Learning environment, it is a web-based collaborative platform that integrates with Microsoft Office.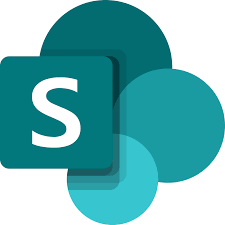 MathsWatch
Maths home learning is often set via MathsWatch. Students log on to their own portal where they have individual usernames and passwords assigned to each of them.

Kerboodle
All students have an individual log in to the Science department VLE www.kerboodle.com which has digital copies of the course textbooks, lesson Powerpoints, videos, exam questions and interactive tasks linked to every chapter.
If students have any difficulties logging into Kerboodle they should e-mail their class teacher using the school e-mail system and request them to re-set their password. Class teachers will reply by email to confirm that they have reset the student's password, which will then be the same as their username.
Languagenut
Languagenut is a website offering interactive resources in French, Spanish and German. Organised into topic areas. The materials are presented via a host of immersive multimedia activities. The site covers all Key Stage 3 and 4 topics and provides Exam practice in all four skills. The website can be used independently by students to consolidate what they have learnt in class, revise for upcoming tests, get a head start learning new vocabulary, or even introduce themselves to a new language.

If students have any difficulties logging into Languagenut they should e-mail their class teacher using the school e-mail system.
Home-learning clubs
You can attend home-learning clubs if you if you have restricted access to the Internet or computers outside of school click here to see when home-learning clubs are available.
Curriculum
More subject specific online resources can be found on our curriculum page under each subject area.
Further guidance documents
For our Digital Safety Policy and Child Protection and Safeguarding policy please see our Policies and Procedures page.