Park High Musical - 'Pippin'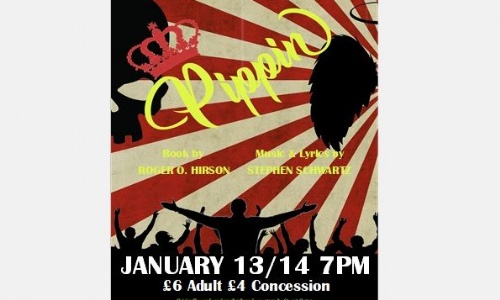 'Join us, leave your fields to flower… join us, come and waste an hour or two…'
Come and join us for two evenings of musical entertainment! Our first school musical in five years:
PIPPIN
Set in a 70s 'summer of love' carnival, the story follows an extraordinary young person as they set out to find their way in the world, through War, Glory, Love and Excitement. Our production weaves Stephen Schwartz's beautifully breezy, joyous and wistful songs with nods to Bob Fosse's original choreography. A razzle-dazzle magical, theatrical experience which will leave you asking for more.
Tickets can be purchased from the School Box Office in room D1 - £6 adults, £4 concessions. A family ticket of 2 adults and 2 concessions can be purchased for £15.
We look forward to seeing you on either Thursday 13th January or Friday 14th January at 7pm.