World Book Day events 3rd March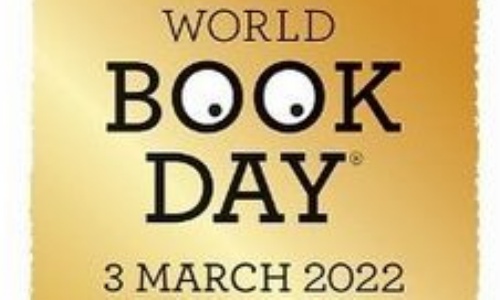 We are delighted to be welcoming storyteller Jamie Crawford who will be delivering workshops to Year 7 and 8 students on Thursday 3rd March
Mr Crawford is known for his dynamic reworking of traditional stories, for his playful approach to the spoken word and for the warmth of his telling. He has been delivering storytelling performances and workshops in the arts, heritage and education sectors since 2002.
Students have now received a book token from their form tutor which is valid till Sunday 27th March. They can take their book token to a local bookseller and can use it to pick one of ten (exclusive, new and completely free) books. Or, if they'd rather, they can use it to get £1 off any book or audiobook costing over £2.99 at a participating bookshop.
Year 7 students are also being encouraged to dress up as their favourite book character. They must not come to school wearing a tracksuit, jeans and a t shirt, they must be a recognisable book character. Inspiration for DIY costumes can be found here: ITV "Good Morning" link
We look forward to a wonderful celebration of authors, illustrators, books and reflecting on the power of reading.