Park High Flag entry makes it to Antarctica!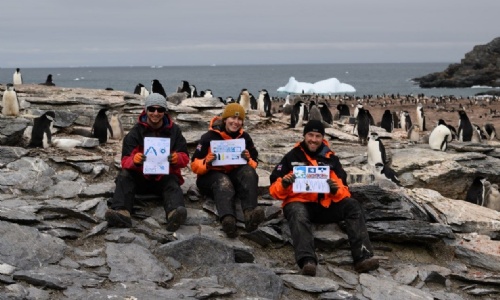 We are very excited to share that our Park High entry to the UK Polar Network's Antarctica Day flag competition made it to Antarctica!
Last Term our Year 8 students had been studying Antarctica. Our Year 8 Students then had the opportunity to take part in the "Design a flag for Antarctica" competition - as it does not have its own – using the knowledge they have learnt, to create a colourful and eye-catching flag that would represent Antarctica and Geography.
We were very impressed with the quality of the entries and the creativity that many of our Year 8 students showed. Congratulations to all students on their participation in this unique competition.
The winning flag was then sent off to UK Polar Network's national to be taken to Antarctica and displayed as part of a research mission. The 'flagship' international outreach project, pairs schools with scientists and support personnel travelling to Antarctica, who carry copies of flags designed by students to fly on the continent, returning photos and certificates to the schools upon the conclusion of their expeditions. This is an annual competition run by UK Polar Network's national, with the aim of inspiring new generations about the Antarctic and Antarctica Day.
The project takes place as a celebration of Antarctica Day, which marks the signing of the Antarctic Treaty on December 1st 1959, a document declaring that Antarctica would be off limits to military activity and setting it aside as a place for peace and scientific discoveries. Since 2010, December 1st has been celebrated each year to mark this milestone of peace and to inspire future decisions.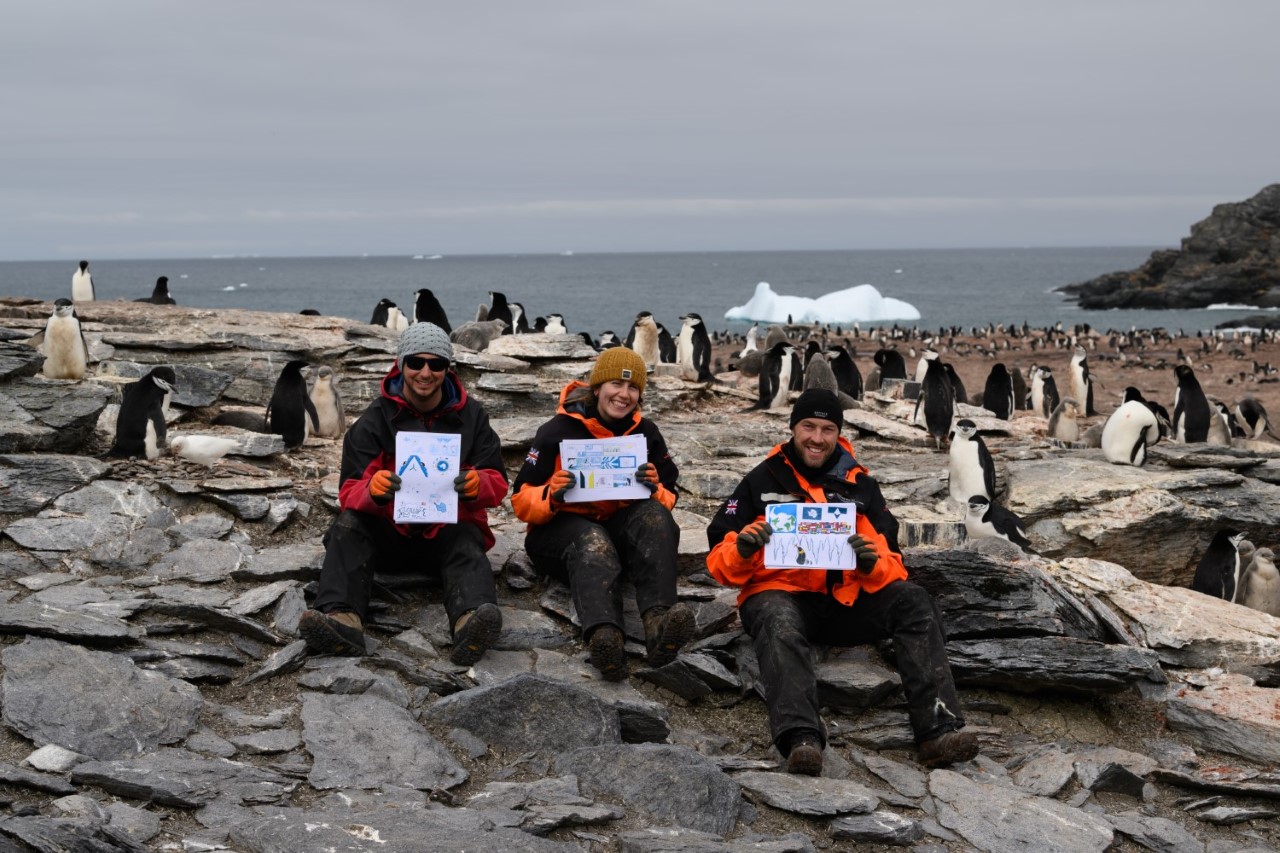 Our Flag was taken by Derren Fox, a Senior Research Assistant at BAS, who volunteered to take our Flag to Singy Research Station. Derren took the photos after chick weighing, and in the photo are Jerry Gilham (Station Leader), Monica Aquilino (visiting Spanish scientist) and Fraser Halcroft (Medic).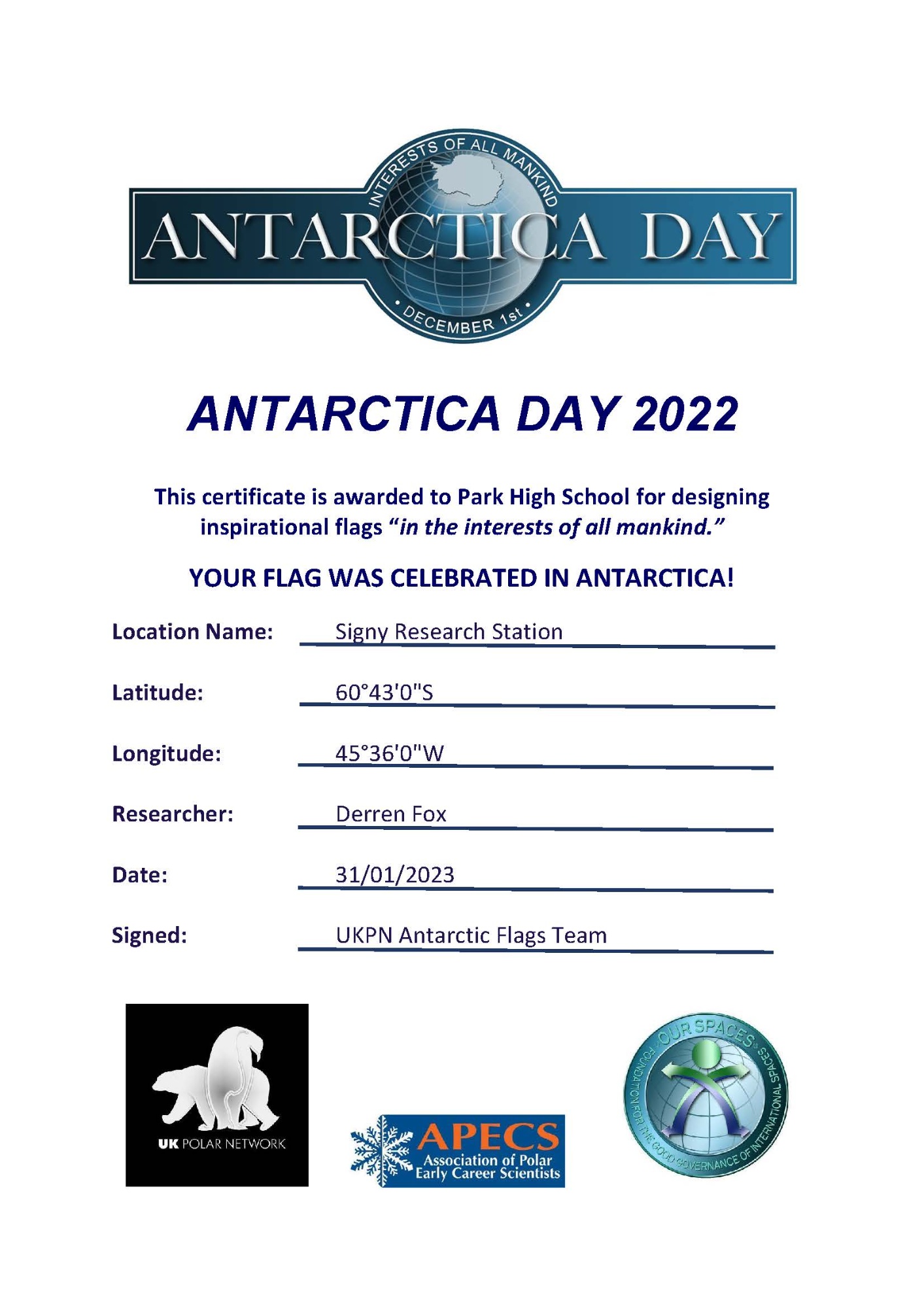 If you are interested in reading more about the UK Polar Network, please visit their website:
https://polarnetwork.org/about-ukpn/
You can find out more about the Singy Research Station here:
https://www.bas.ac.uk/polar-operations/sites-and-facilities/facility/signy/