Arts Week, 20-24 March 2023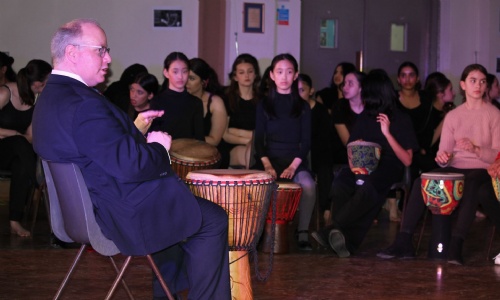 Monday 20 March - Friday 24 March was Park High's Arts week. The Arts Department planned lots of Activities throughout the week to enrich the students' curriculum, there was an amazing buzz around the school, it was an incredible week showing appreciation for the Arts.
Here are also some of the highlights from the week as a whole…
Monday 20 March
A mixed group of Year 7- 9 students attended a dance workshop with Park High Alumni Anna Nicholls. Anna attended Park High between 2011-2016 and was in Mrs Molloy's tutor group, dance company and GCSE Dance class! Anna has since gone on to study dance at the prestigious Trinity Laban Contemporary Dance School in south London. Since graduating in 2021, Anna has established her own company 'Hallomai Dance' and has worked as a freelance dance practitioner alongside companies such as the Royal Academy of Dance.
Anna put the dancers through their paces, completing a rigorous warm-up before working through some more complex dance exercises. The students really enjoyed the experience, and it was wonderful to see Anna being such a great role model for the next generation of dancers at Park High School.
The lunchtime experiences kicked off with our fantastic dance-offs in the Hall.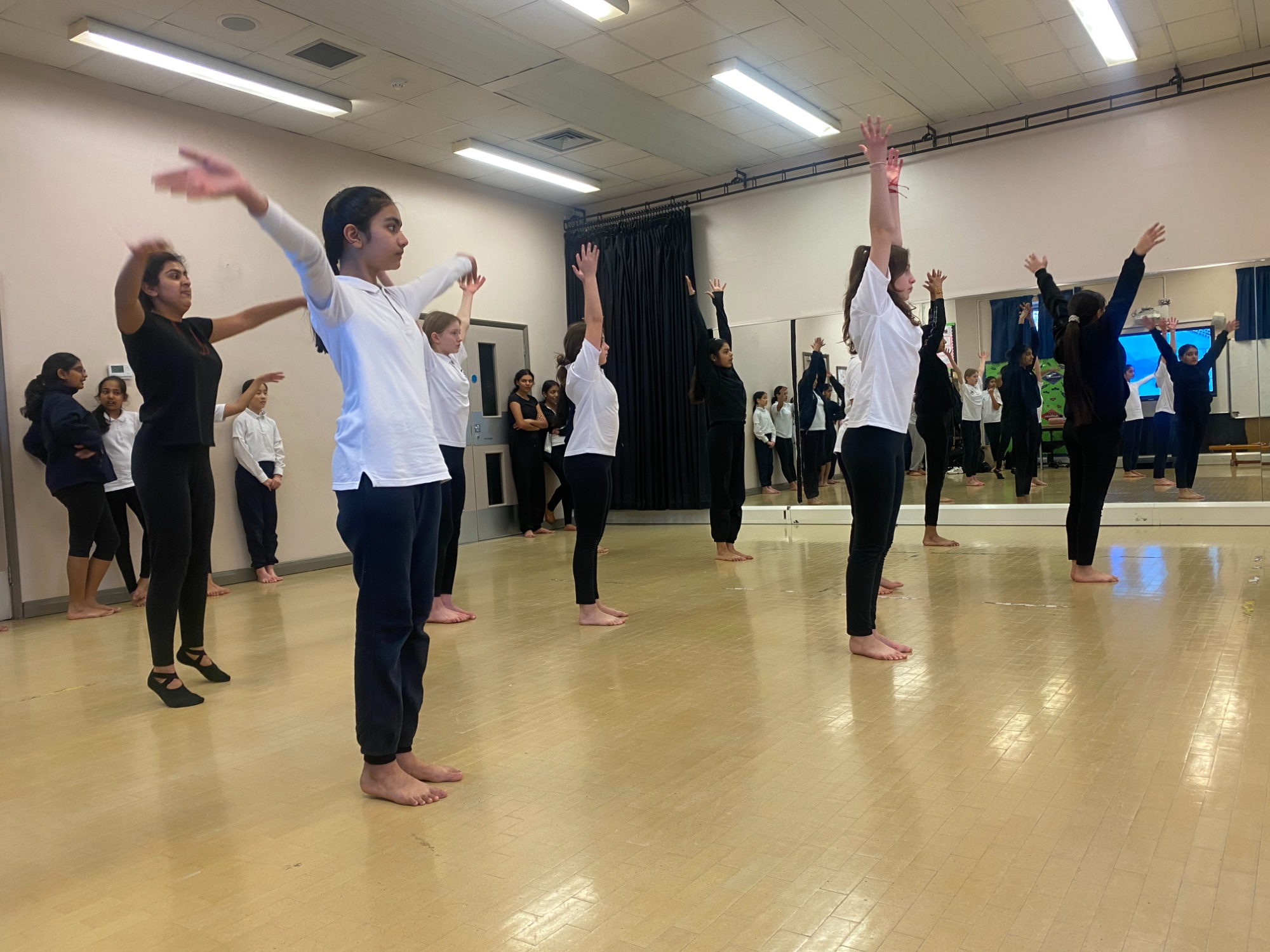 Tuesday 21 March
Students in Year 7 had the privilege of working with Inspire Works who specialise in West African Drumming. This dynamic workshop introduced students to the energetic style of West African djembe drumming. The djembe drum originates from the Malinke people in West Africa, in particular Senegal, The Gambia, Mali, Ivory Coast, Guinea & Burkina Faso. It has become West Africa's most popular drum due to its sonorous tonal qualities, hypnotic pulsating sound and the relative simplicity of its playing technique.
In this workshop, students were lucky enough to learn a flamboyant traditional West African piece of music that is an excellent practical introduction to Malinke music. The piece is learnt aurally, as practised in West Africa, and creates opportunities for participants to improvise solos, respond to aural cues and develop their ensemble playing. 15 students from their workshop experience then went on to perform in the Cultural Evening on Friday.
There was also an Arts inspired Treasure Hunt in the Hall at Lunchtime.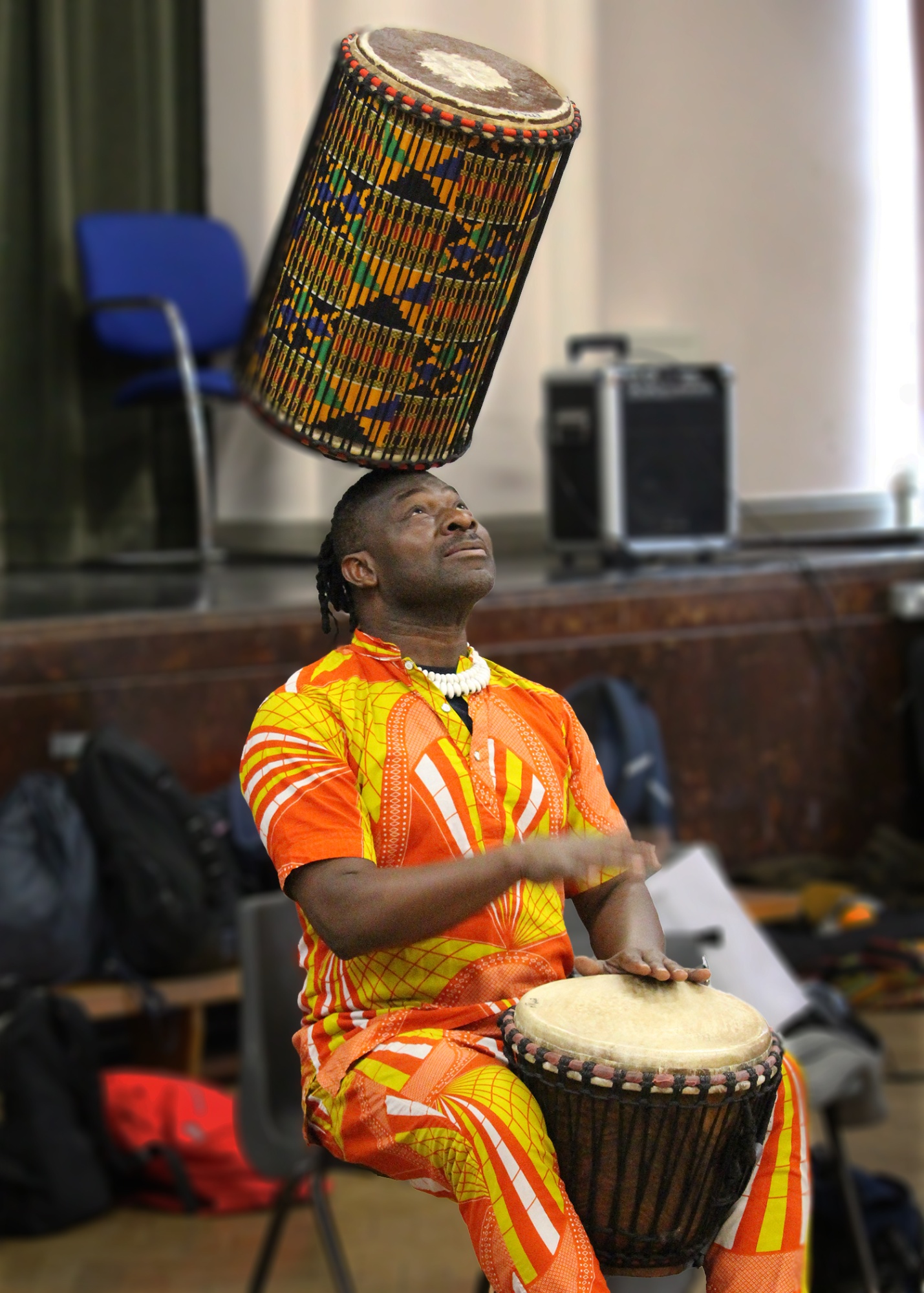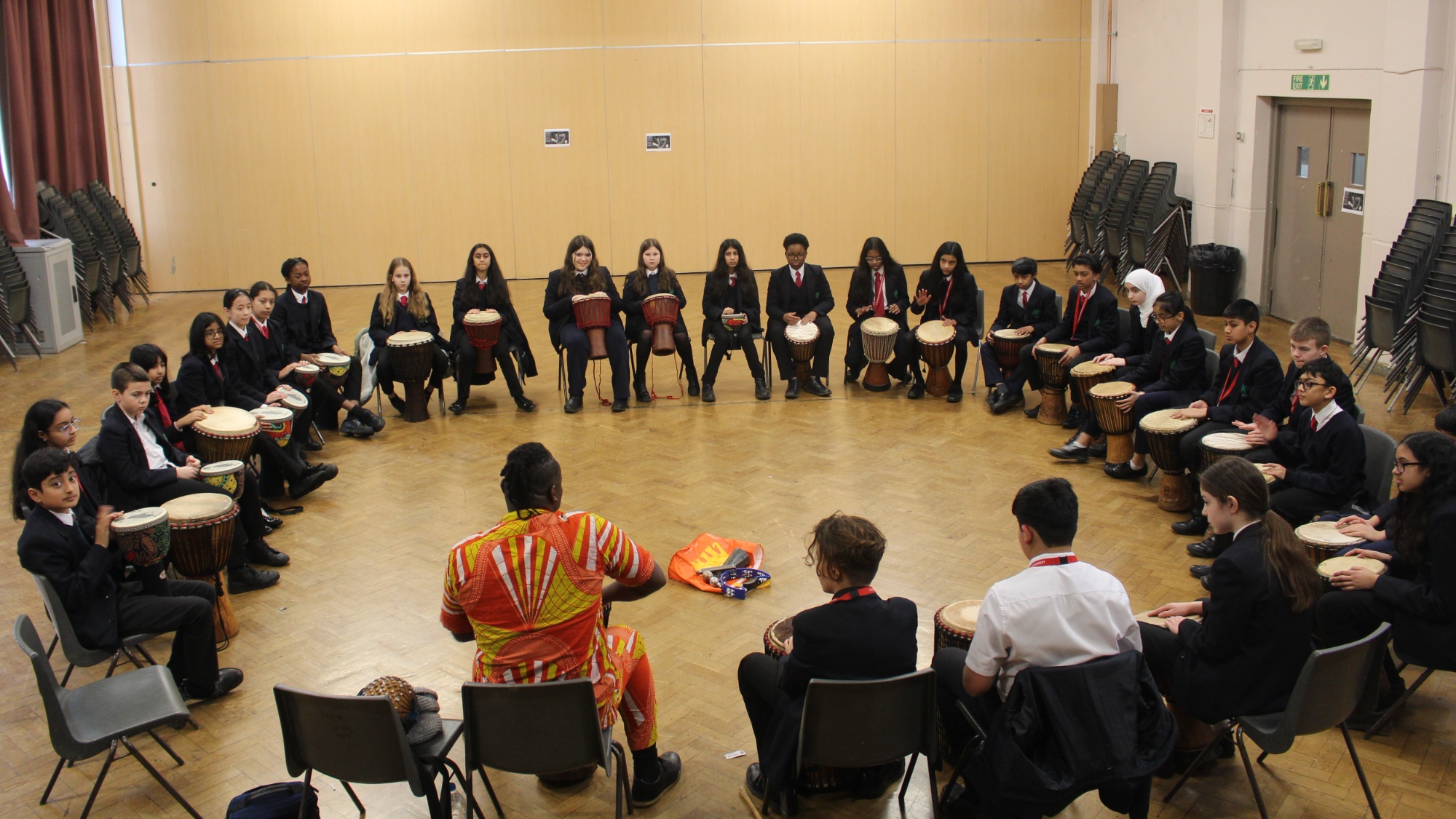 Wednesday 22 March
Students in Year 7- 9 gained the opportunity to work with Squire Stage Combat, participating in a 'They Fight' workshop. 'They Fight' is designed to give students an insight into stage combat both as a practical performance skill and also as a tool for academic drama study. The students involved were put through their paces as they learnt the skills needed to demonstrate effective stage fighting for an audience.
All students were welcomed to take part in the Arts quizzes in the Hall at Lunchtime.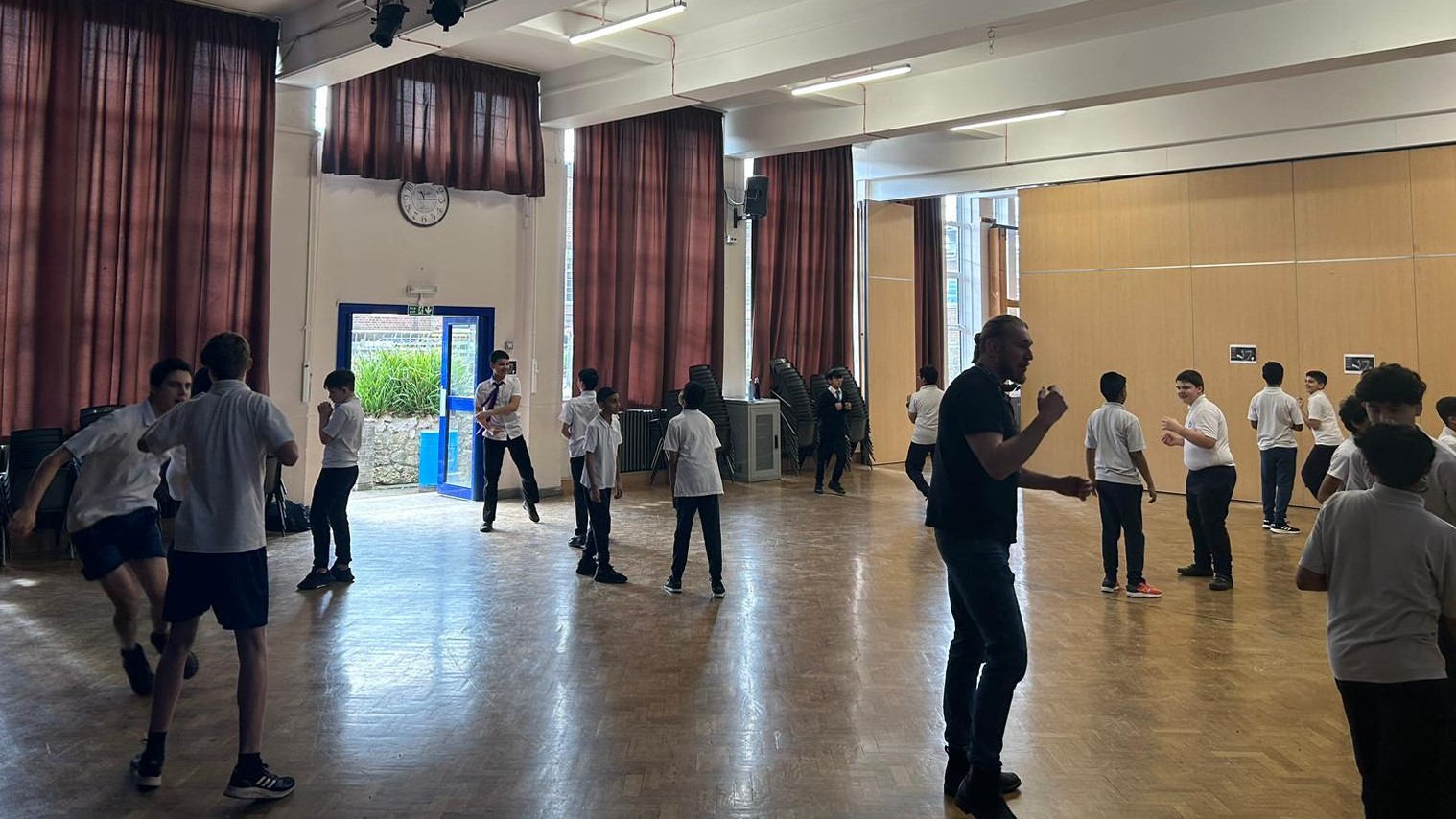 Thursday 23 March
During the Spring half term, Year 9 Dance students acquired the privilege of working with the English National Ballet for four 2-hour sessions. The sessions explored the work 'Creature' by choreographer Akram Khan, who originally was a traditional Kathak dancer. Khan's work has evolved throughout his career and he now fuses contemporary, ballet and Kathak – styles which are used for the work 'Creature'. 'Creature' is based on Geog Buchner's 'Woyzeck' and explores many themes including a dystopian future, duality and external hope.
Year 9 dancers learnt repertoire from the work, whilst also exploring the theme 'external hope' in order to create their own 5-minute piece. The dancers were challenged to create their own solos and fuse them into the final choreography. Students then performed their piece to other schools in the borough – Nower Hill and Avanti- during a Choreography Exchange Day at Harrow Arts Centre on Thursday 23 March, before going to Sadler's Wells to see 'Creature' live for the opening night.
The dancers then reprised their piece at the 'Evening of Artistic and Cultural Celebration' here at Park High on Friday 24 March. The dancers worked incredibly hard on the project, learning new skills and solidifying their passion for dance.
During Lunchtime there was a creative Life Drawing Art Competition.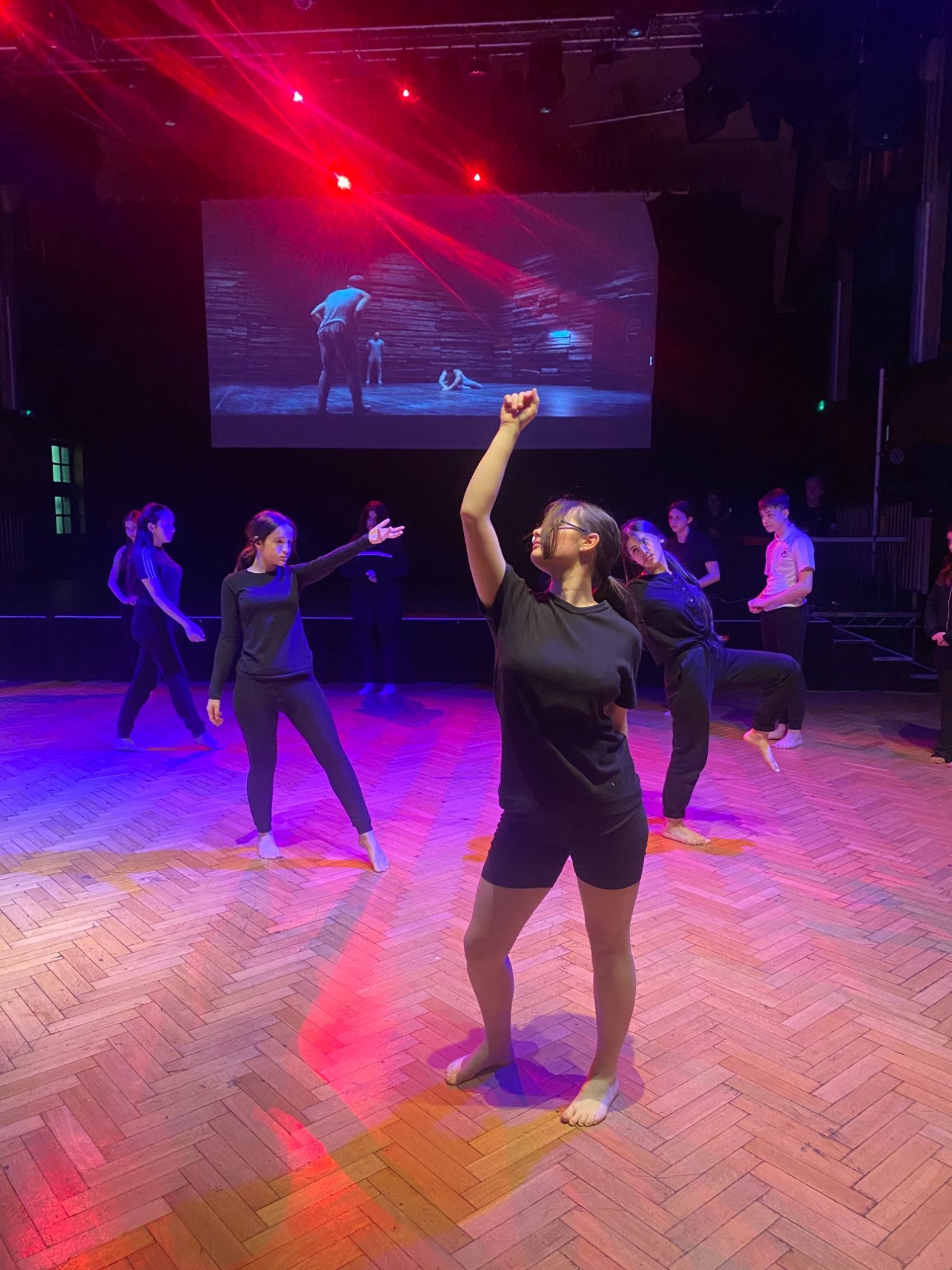 Friday 24 March
Friday's Lunchtime Staff Recital gave way to some rocking out by Mr Patel, some emotional songs from Mrs Molloy and Mr Appleman quite literally blew us away with his tuba playing!
The week ended with our Evening of Artistic and Cultural Celebration on Friday, which was a huge success, with students proudly demonstrating their creative and artistic skills through dance and music and making links to their own cultures, performing in their own styles and wearing cultural outfits.
The audience enjoyed the cultural food, curated by Mrs Pakdel and Mrs Kerai, along with the enthusiastic Year 13 support team.
The Staff 'Strictly Come Dancing' competition was a huge crowd pleaser, with Miss Hall and Mr Fowler just edging ahead with the public vote and winning the competition!
Thank you to the Arts department for putting together some incredible experiences for our Park High Students and a Fantastic show for our entire Park High Community. A big thank you to everyone who supported Arts Week, it was a great success – already looking forward to next year!