SLTH Summer Holiday Camps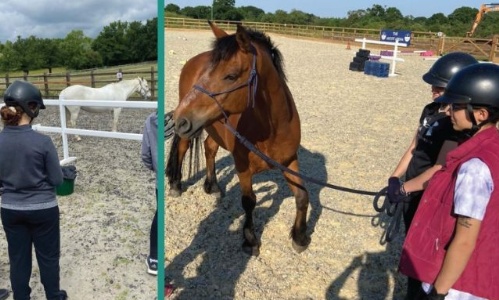 STRENGTH AND LEARNING THROUGH HORSES SUMMER HOLIDAY HORSE EXPERIENCE CAMP
Greengates Stables, Mays Lane, Barnet, EN5 2AQ
Come and experience a two day holiday camp working with our horses.

Activities include:
Caring for the horse's fields and stables
Brushing the horses
Exercising the horses
Learning about horse psychology
Ages 7-12 years old, 30th and 31st August 2023 10am to 3pm.
Ages 13- 18 years, 23rd and 24th August 2023 10am to 3pm
These days will be run by our specialist Equine and Mental health team.
Parents may stay for an hour on the first day to speak with a member of the team about getting involved with Strength and Learning Through Horses going forwards.
Bursary/funded options are available so please get in touch to see if your child is eligible.
For more information or to reserve your place please email Laura:
laura@strengthandlearningthroughhorses.org