Park High Raises over £11K for the London Shine Night Walk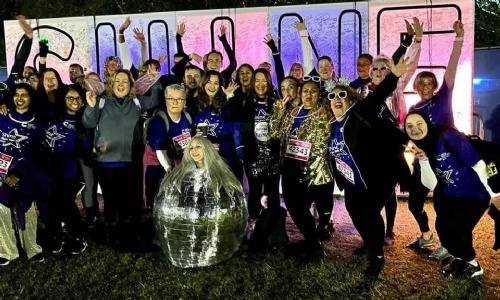 On Saturday 23 September 2023, 41 of our Park High Staff Team took part in the Cancer Research UK 10k Shine Night Walk. The Shine Night Walk is an illuminating night-time walk through the streets of London passing some of the most famous landmarks from Westminster Abbey and Buckingham Palace to St Paul's Cathedral, the Houses of Parliament and the National History Museum. The Shine Walk is built for all ability levels, raising crucial funds with every step. Participants dress in lights, glow outfits and sparkles to represent research shining through the dark days of cancer; Our Park High Team was no exception, from fairy wings to our very own amazing Glitter Ball worn throughout the walk by Mrs Molloy! Our Park High Team shone brightly throughout. Our team walked side by side with thousands of people working together to raise money to help beat cancer. All staff completed the walk under 3hrs, with Mr Osman being first (in the entire event) to cross the finishing line completing the walk in record time 1hr and 8 min.
Our Park High Team organised and dedicated this year's Shine Walk in memory of a much-loved colleague who sadly lost her battle with Cancer last year and colleagues who are undergoing treatment. Unfortunately, we have all had people we know, and love be touched by cancer, which is why we're fundraising right now for Cancer Research UK. Our Park High Team managed to collectively raise over £11k contributing to the estimated £2 million raised for this year's Cancer Research UK Shine Night Walk. The money raised will help to bring Cancer Research UK closer to more people surviving their cancer for 10 years or more by 2034. Over the last 40 years, Cancer Research UK's work has helped double breast cancer survival, they were a key player in the development of radiotherapy and played a role in developing 8 of the world's top 10 cancer drugs. To find out more about Cancer Research UK click here.
We are very proud of all the staff who took part in the Cancer Research Shine Night Walk 2023. They have demonstrated all our Character virtues Integrity, having strong moral principles, Compassion, for helping others, Curiosity, to try and see if they could do it, Resilience, to keep going, and most importantly Teamwork, working together to arrange the event, raise money for a great cause and walk together and help each other through it. For more information on the Shine Night Walk click here.
If you would like to see our total or donate and help bring forward the day when all cancers are cured click the link below:
https://fundraise.cancerresearchuk.org/team/park-high-team-1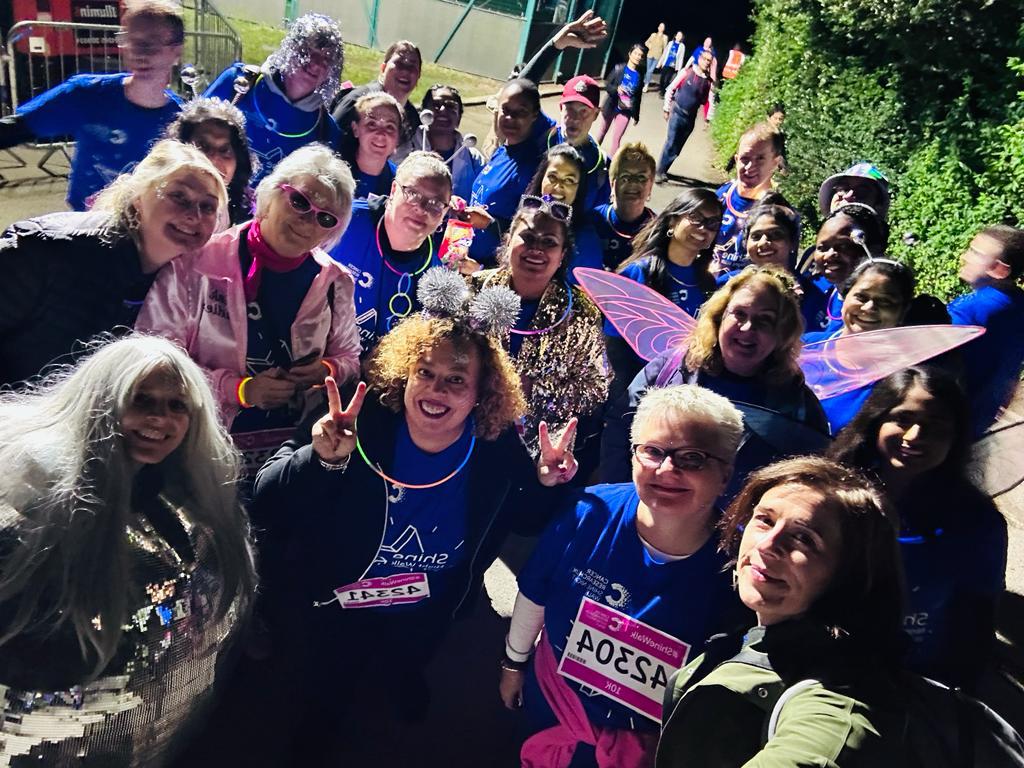 If you are a student and you need to talk to someone please use our School Counselling Service "The Space". This drop-in service Thursday lunchtime in the Acorn Room offers a strictly confidential space for you to discuss and seek support for any issues that may be impacting you or your family. As part of the drop-in service, we can offer therapeutic support, strategies to manage behaviour or signposting to other agencies who may be able to help. you can request an appointment for "The Space" by:
Complete a request slip which should be available in your Tutor Rooms
Posting it in one of the 3 red post-boxes that have been placed around the school:
outside the Medical Room
outside Mrs Browne's Office
outside the Acorn Room
Some weeks may have a lot of requests, so it may take a few weeks for you to be seen; but please remember that every slip is important, and you will be on a waiting list to be seen as soon as possible.
Please do remember there are many members of staff around the school who are here to support you. If you have any urgent issues, it is important that you speak to another adult you can trust, please do share your worries or concerns with a member of staff. If you are unsure of who you can speak to please click here for a list of staff members in our pastoral care team.
Some further support and information relating to cancer:
https://www.cancerresearchuk.org/about-cancer/coping
https://www.macmillan.org.uk/cancer-information-and-support/diagnosis/talking-about-cancer
https://www.macmillan.org.uk/cancer-information-and-support/supporting-someone