Apprenticeship Talks
Apprentices Real Stories
https://www.apprenticeships.gov.uk/apprentices/real-stories
A-Z of Apprentices
ASK London
The Apprenticeship Support and Knowledge for Schools and Colleges programme.
Apprenticeship Awareness Presentation Year 10/11
Apprenticeship Awareness Video Sixth Form
Our current apprentices tell us how they heard about the scheme and what attracted them to apply.
Transport for London
Here from some of the TFL apprentices.
By Apprentice Talks. Weekly on Friday, 24 min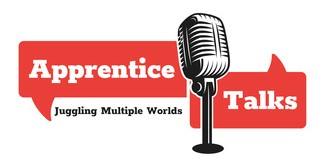 A podcast made to educate, inform and give insight into what it's really like to be an apprentice and juggle multiple worlds.